Interested in Volunteering?
We are looking for help in making the festival amazing.  Email Judy at judyrlevine@gmail.com  and please indicate which role you are interested in.
Volunteer for the Box Office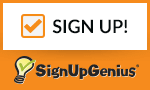 Volunteer for House Staff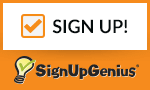 Cambria Film Festival Organizing Roles
Box Office Coordinator.  Help organize the sales and ticketing process for the Festival. Advance sales are through Brown Paper Tickets and our on-site box office will be run on Square. You'll help define the on-site process, order paper tickets, train volunteers and run reports on each day's results.  This role is good for anyone with some retail experience, or a love of managing the details!
Gala Event Coordinator.  Sunday's closing film will be a festive gala at the Hearst Castle Theater with champagne, food, and fun. You can bring your creative energies and detailed organization skills to this exciting event.  You'll have a hand in both the planning and the execution of the event. Great for someone who has previous event planning experience and knows the ropes of managing a large party.
Saturday Evening Event Coordinator. On Saturday evening, we'll have a special event at the Veterans Hall. We're planning on food trucks, wine and beer, and some fun activities to accompany our planned film for the evening. You'll be able to design the program and make this a key part of our festival schedule. This is a role for someone with good event planning skills and a creative bent.
Technical Team. Our films will be shown at various venues around Cambria. If you have experience with screening films and want to help make sure our festival films go smoothly this is a great role for you.
Filmmaker Lodging Coordinator.  We're inviting filmmakers and others with key roles in the independent and classic films to join us in Cambria for the Festival. We have some hotel rooms secured, but may also need to organize home-stays for our guests. You can help by finding locals who want to host a filmmaker and matching them with the out-of-towners.  A great role for the community networkers out there.
Shift Leads. During the event, we'll need some volunteers to help coordinate the shift – signing people in, giving them their assignments, trouble-shooting any last-minute needs and being our face to the public. You'll get support and training ahead of time to make your shift a success. No prior experience needed – just ability to deal with people and handle a variety of tasks.
Many thanks to you all.
Judy and the Film Festival Organizers